Art Foundations: 2D Design Fall 2019 at University of Wisconsin-Madison
Assignment Prompt

: 
For centuries, artists have been expressing themselves through the combination of art and math known as tessellation. Due to the navigation of figure and ground between these interlocking shapes, we are presented with unique compositional challenges to create depth and contrast. How can we use this historical method to think outside the box and bring an object of our own imagination to life? 
Using the black and white analog media of your choice, create a tessellation of a creature or object of your design. Using the full range of value scales, render your tessellation to create believable tones and textures.
-demonstrate competency in analog media
-apply the design principles of pattern, repetition, value and texture to your composition
-create original imagery inspired by the historical technique of tessellation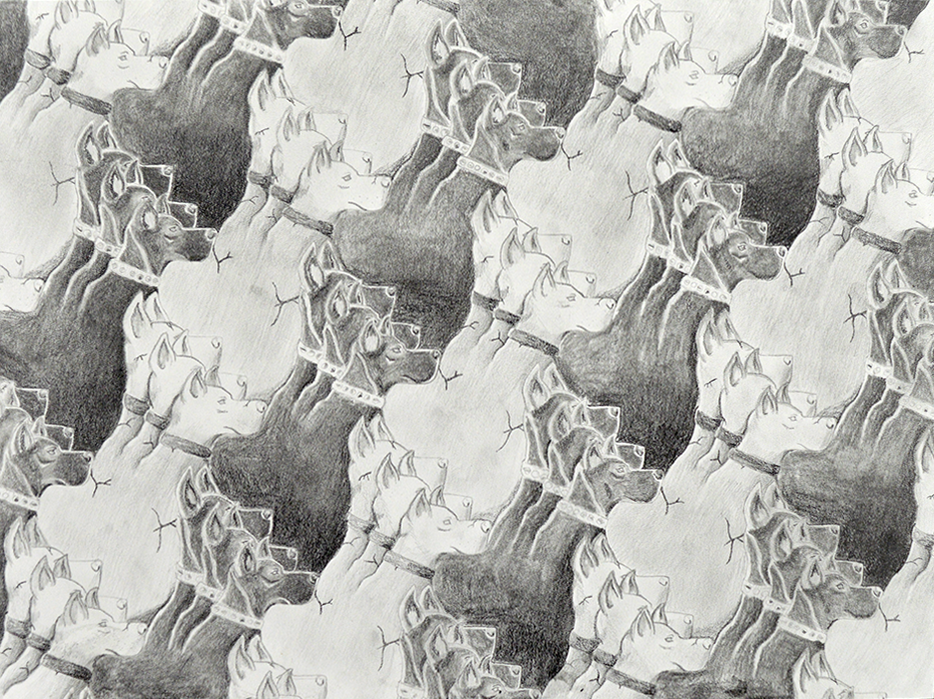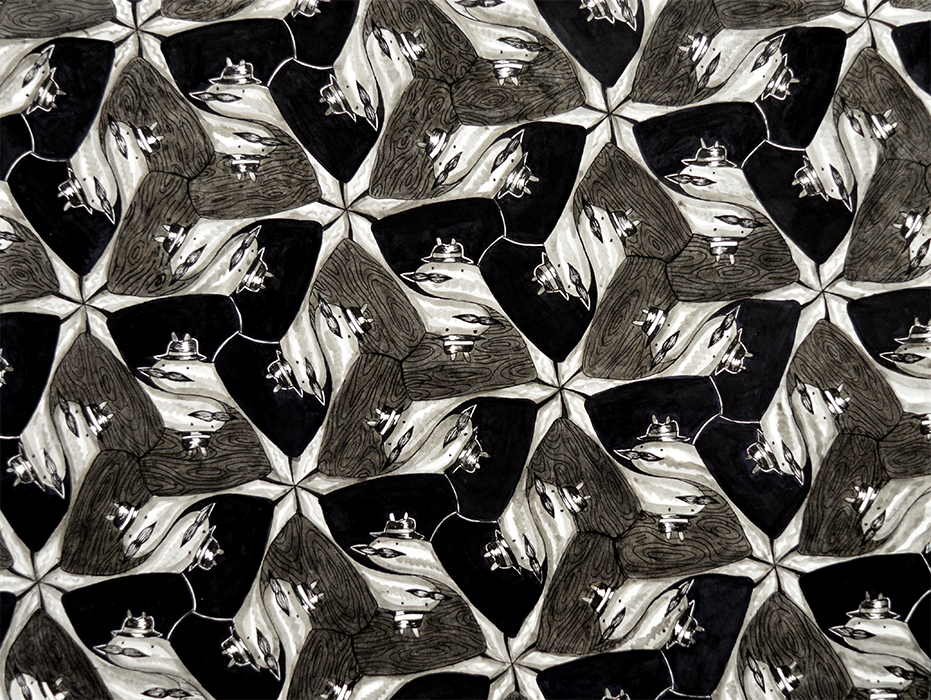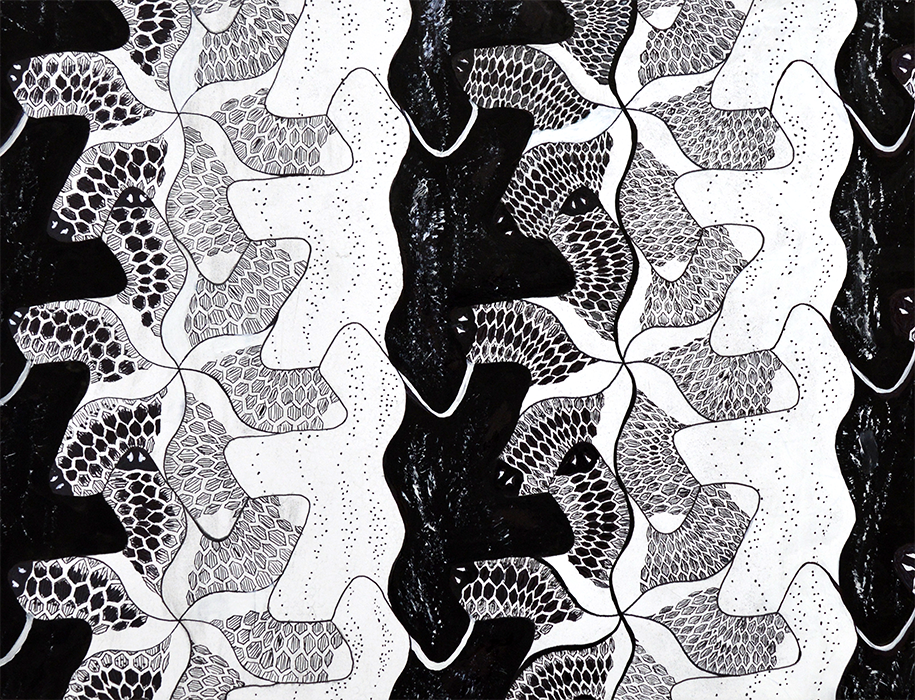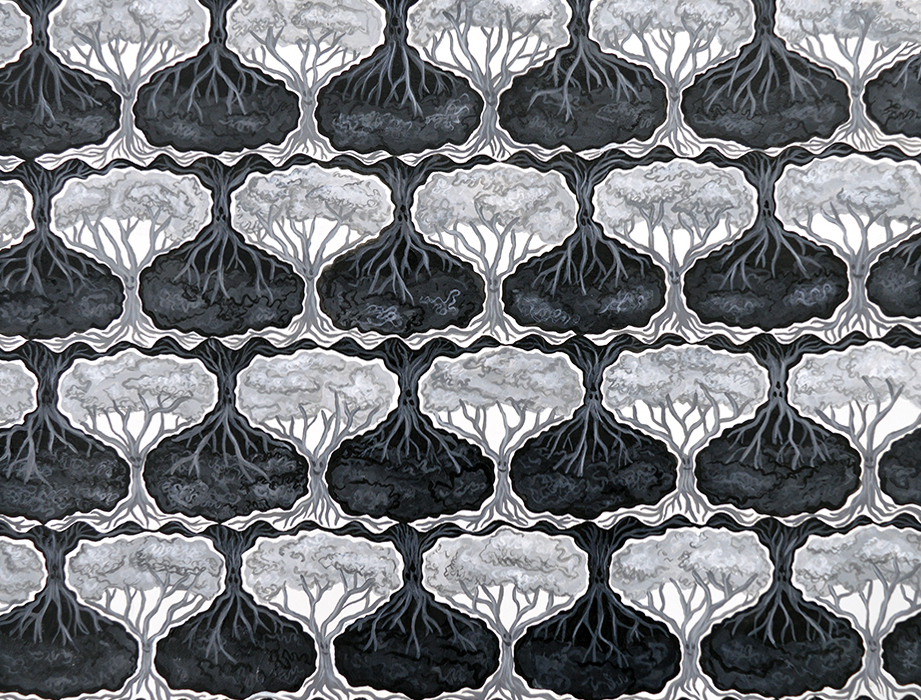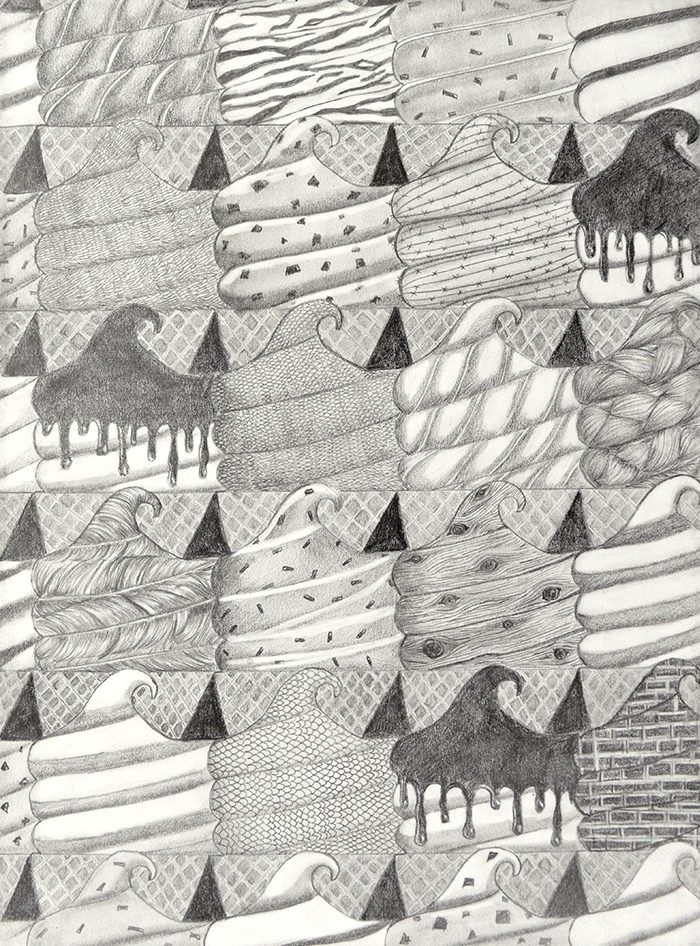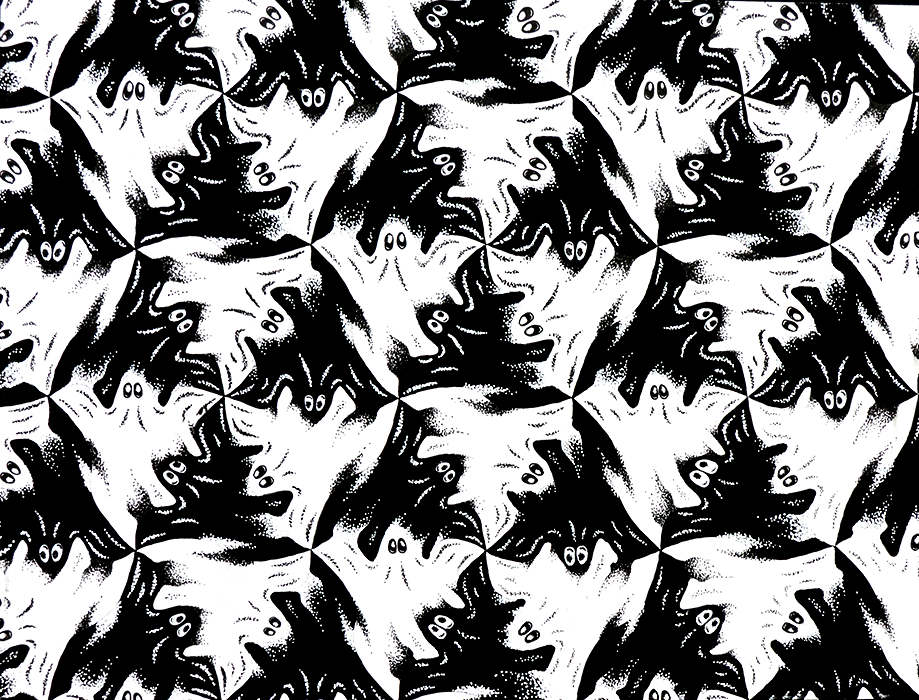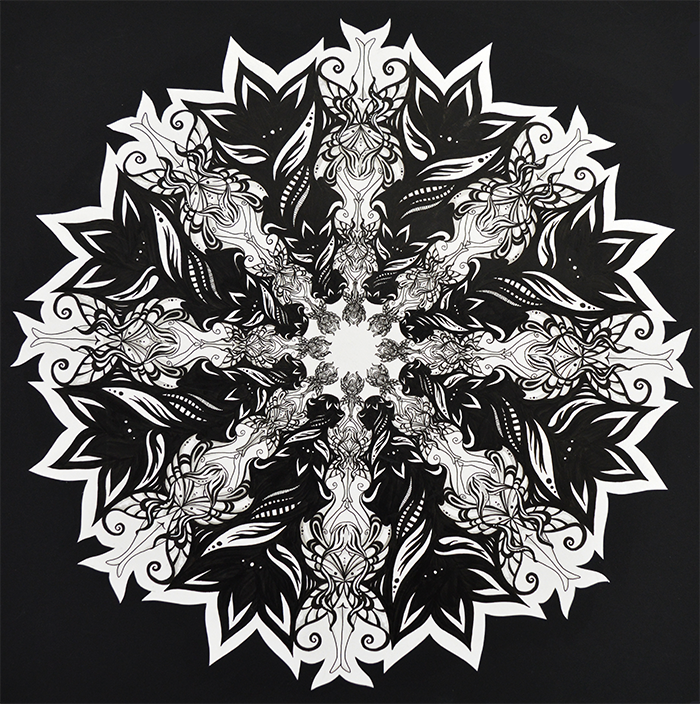 by Serendipity Swanstrom-Stage 2019