Art Foundations: 2D Design Fall 2019 at University of Wisconsin-Madison
Assignment Prompt:

Using the masking tools in Adobe Photoshop, create a composite image from three or more photographs. Then, using photo editing tools, recompose your composite image into four different images to tell a simple visual narrative. 
-create composite photographs using basic Photoshop tools
-apply the design principles of emphasis, scale and proportion to black and white imagery
-utilize the power of the sequential still image to create the illusion of narrative
Please note: the below images may contain copyrighted photographs. These photographs have been used solely for educational purposes, and the students do not take credit for the copyrighted images used for this class exercise

.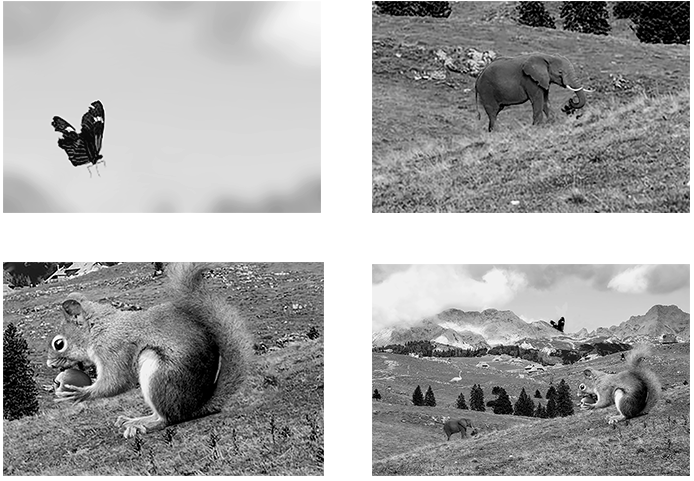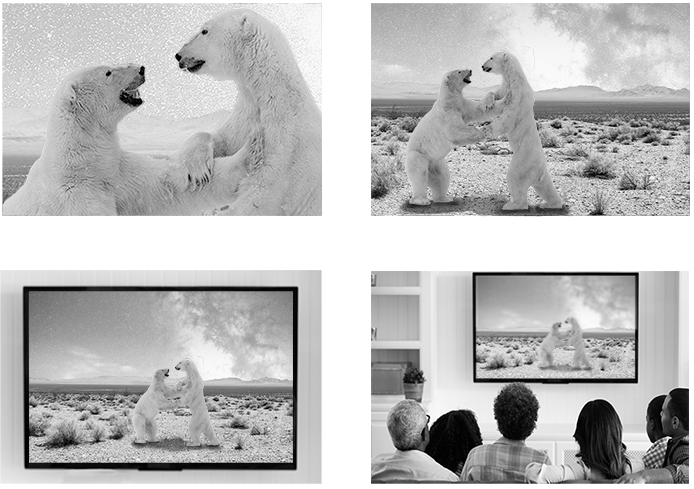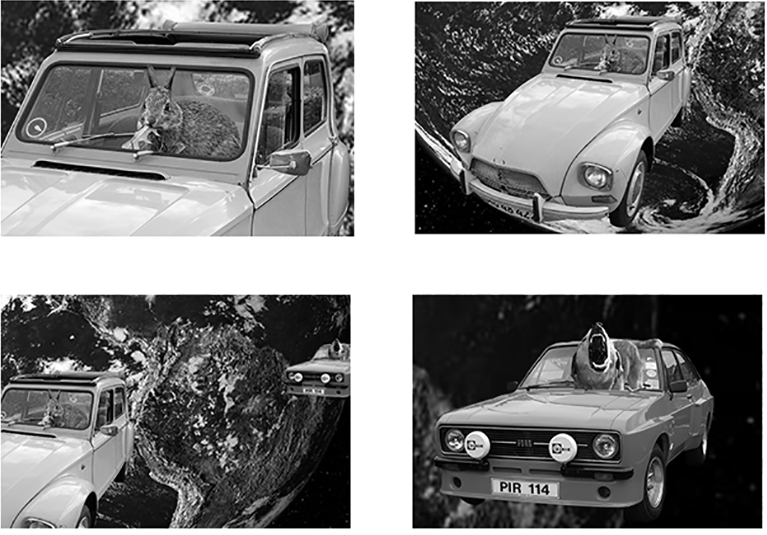 by Cristina Rodriguez 2019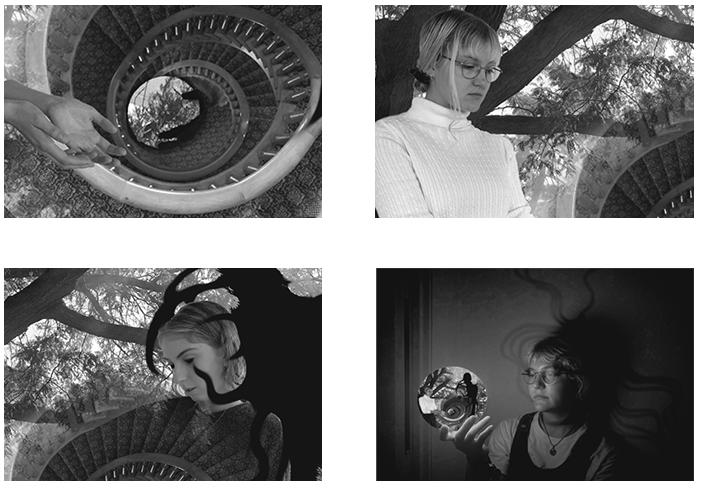 by Serendipity Swanstrom-Stage 2019