2020
Adobe Illustrator, digital mock ups on Adobe Photoshop
These Violent Delights is my MFA exhibition, which was moved to a digital format in response to the COVID-19 pandemic. It is my hope to stage this exhibition in a physical gallery space once social distancing measures are abated. 

In "These Violent Delights," bodies entwine with one another and with the foliage that surrounds them. At first hidden within patterns inspired by the decadent images of baroque Italian damask silks, the figures become apparent upon closer look, revealing scenes of erotic pleasure and violence.
Though the work's motifs may be viewed individually, its presentation as a larger pattern demands it be considered as a whole. The content of one scene bleeds into the next, creating a tapestry of interwoven intimacy and transgression, wherein the barriers between individuals' bodies are broken apart, be it by will or by force. This is a space defined by liminality and dissonance, where brutality and vulnerability create a union which is as uncanny as it is inevitable. I cannot conceive of a sexuality without violence at its core, nor can I conceive of a loving partnership without the death of the individually-delineated self. To be with another—to love another,—is to die.
All titles have been derived from the works of Angela Carter.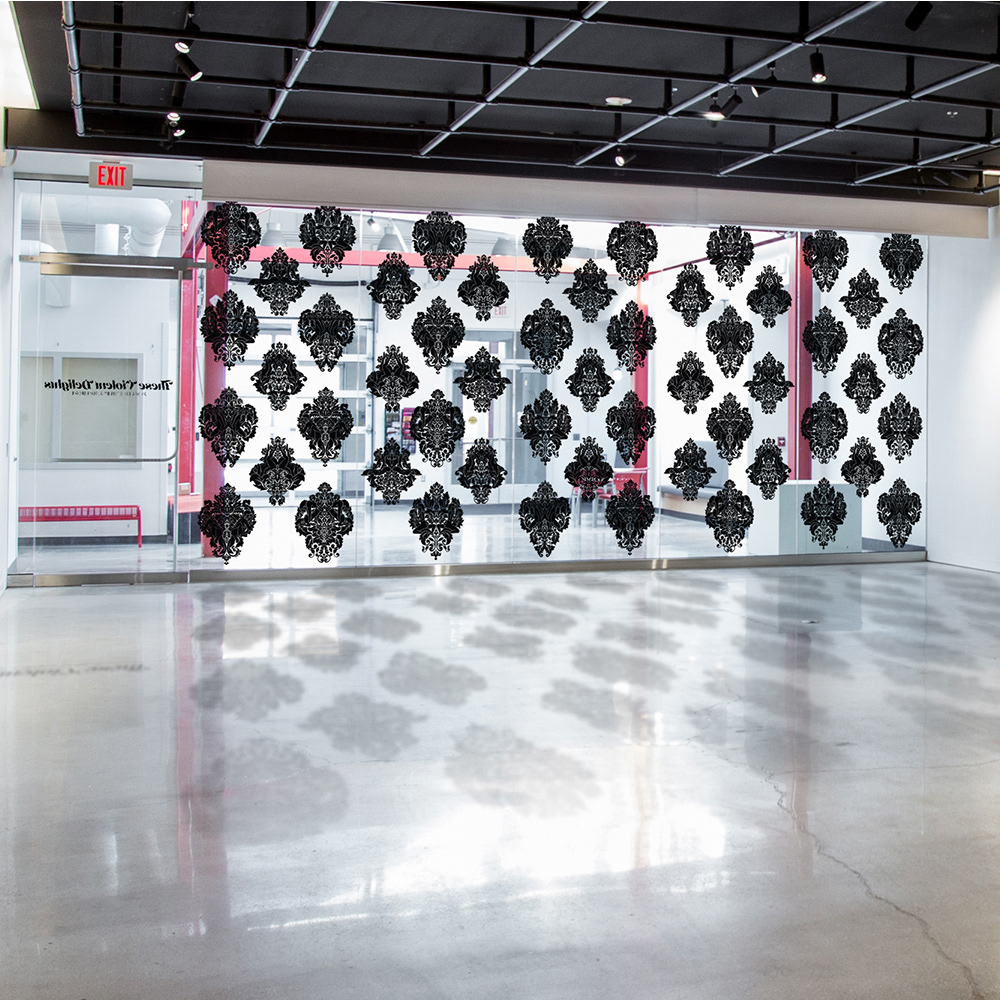 Photographs of the Art Lofts Gallery provided courtesy of Sarah Maughan and the University of Wisconsin-Madison Board of Regents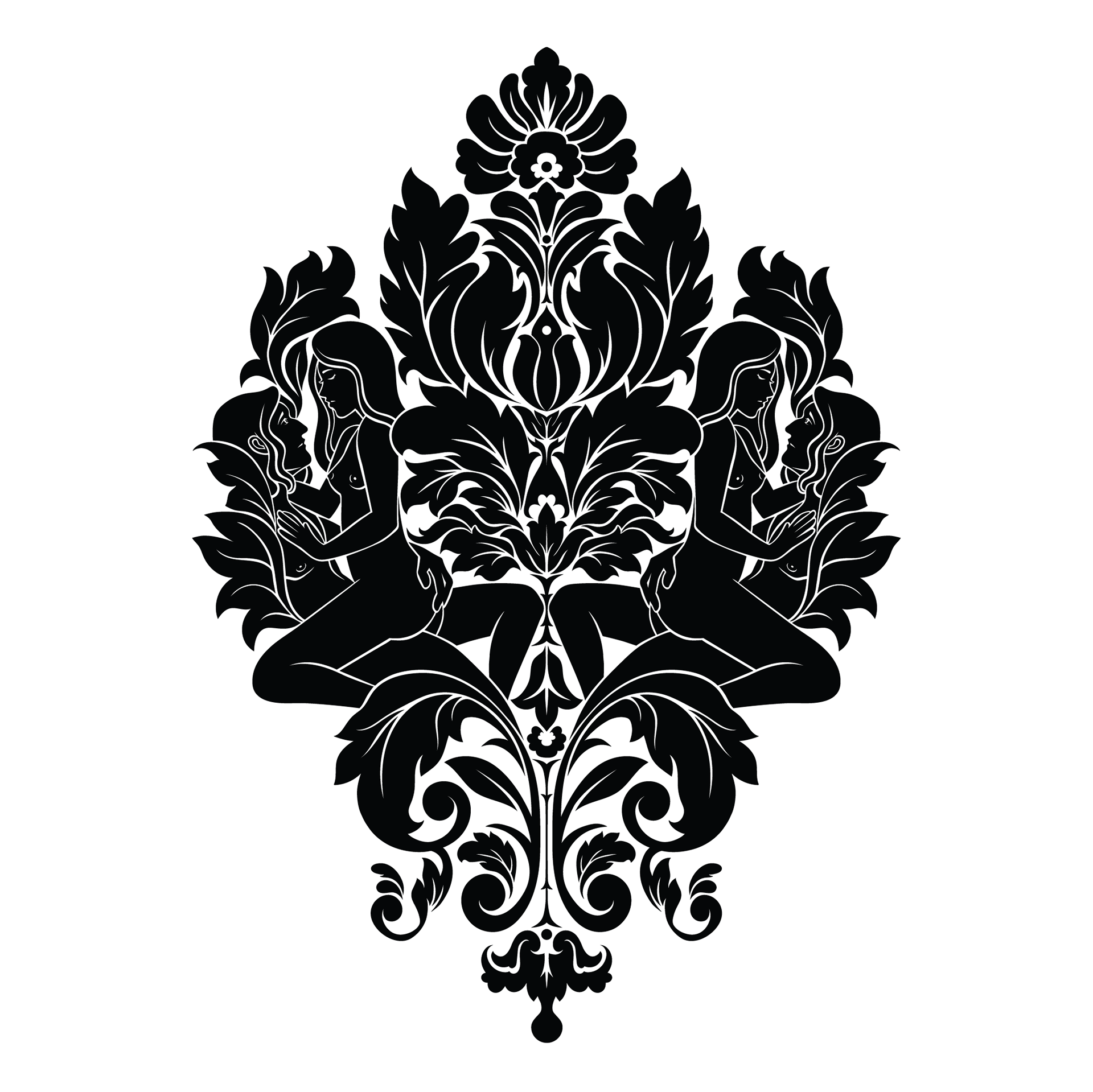 "With hands as gentle as rain," Adobe Illustrator, 28 x20 in, 2020
"Now you are at the place of annihilation," Adobe Illustrator, 24 x19 in, 2020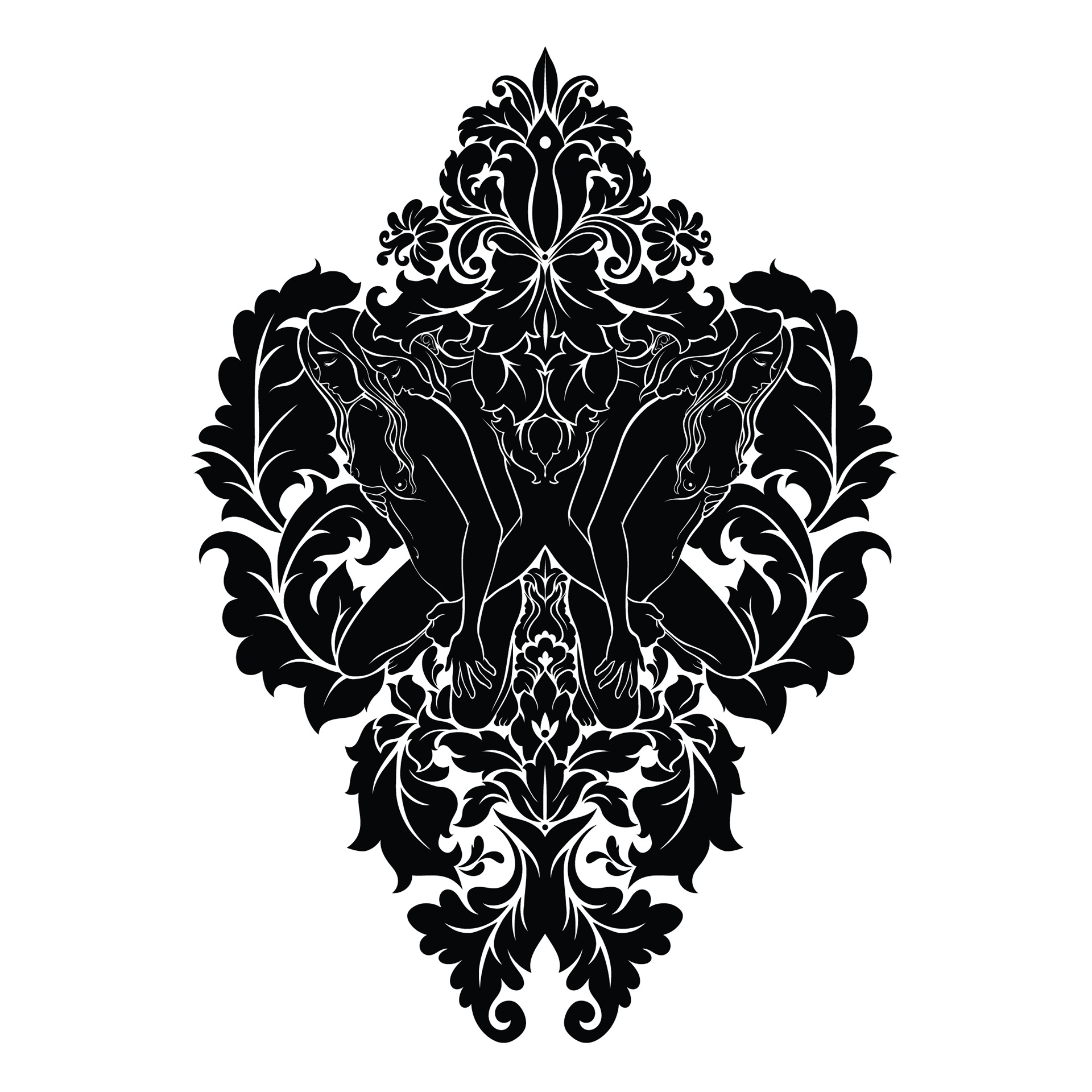 "In the kaleidoscope of desire," Adobe Illustrator, 28 x20 in, 2020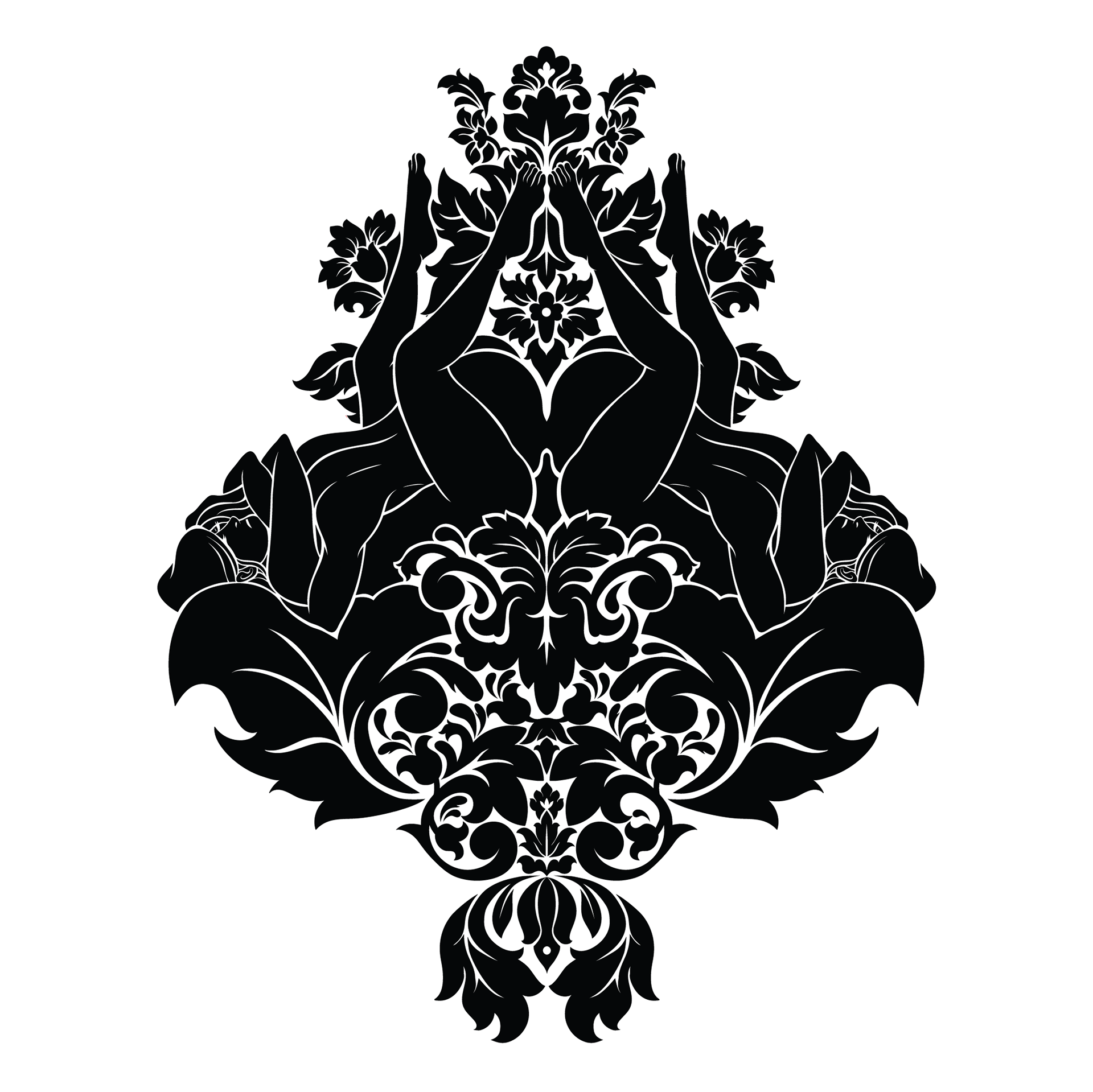 "The price of flesh is love," Adobe Illustrator, 24 x19 in, 2020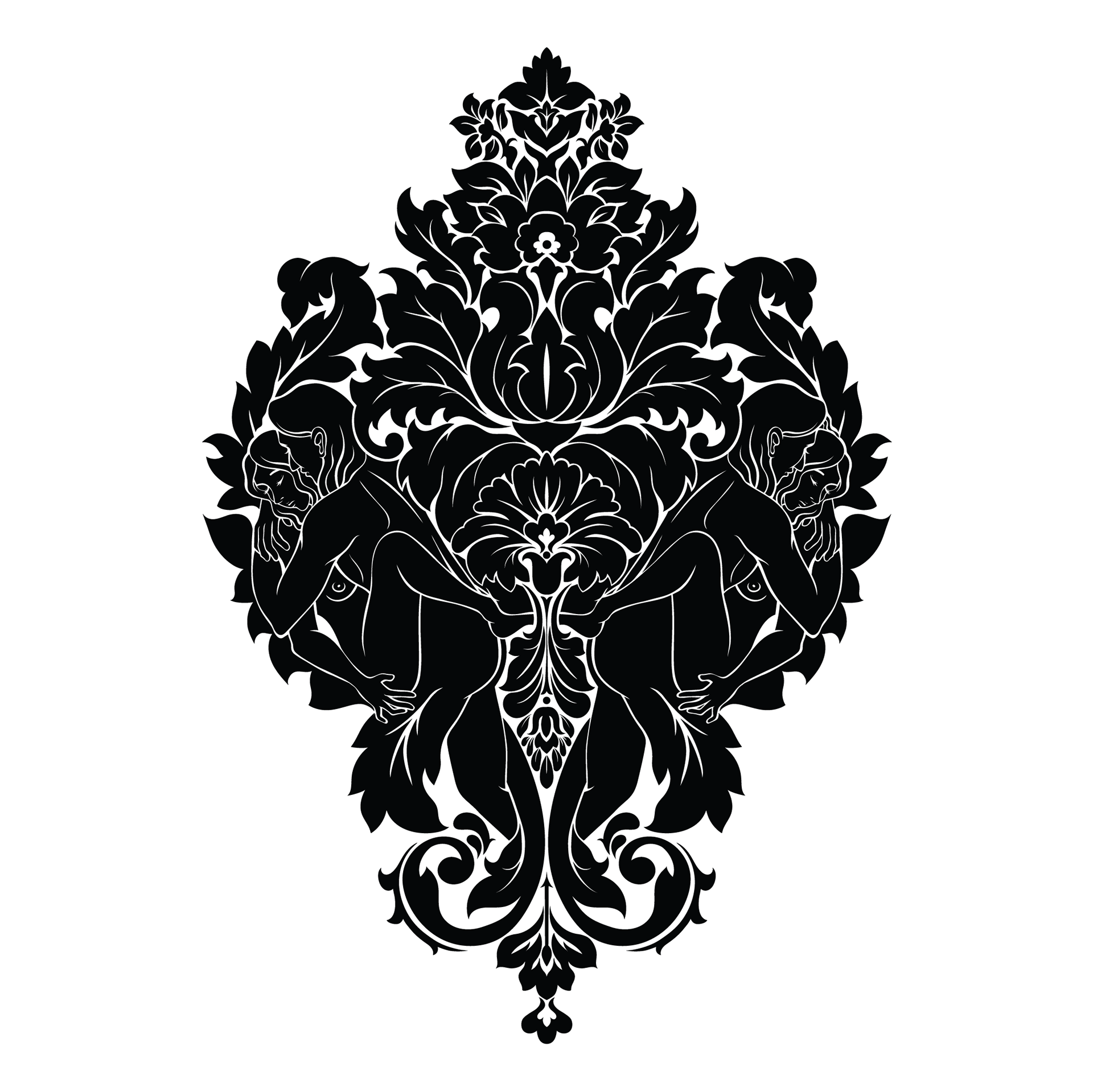 "Something of fear, something of wonder," Adobe Illustrator, 28 x20 in, 2020

"He lays upon me his irrevocable hand," Adobe Illustrator, 24 x21 in, 2020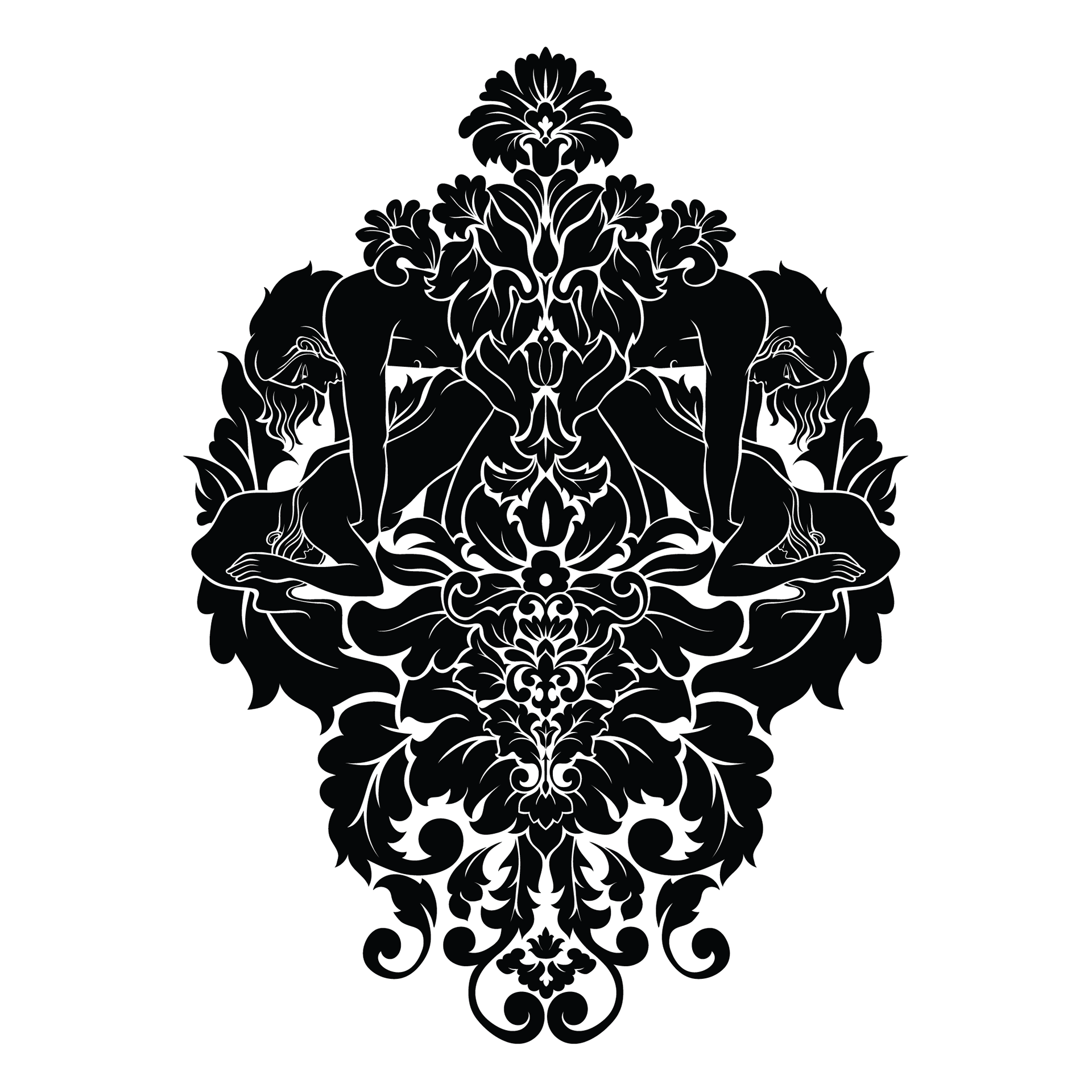 "Into the stream I have become," Adobe Illustrator, 28 x20 in, 2020